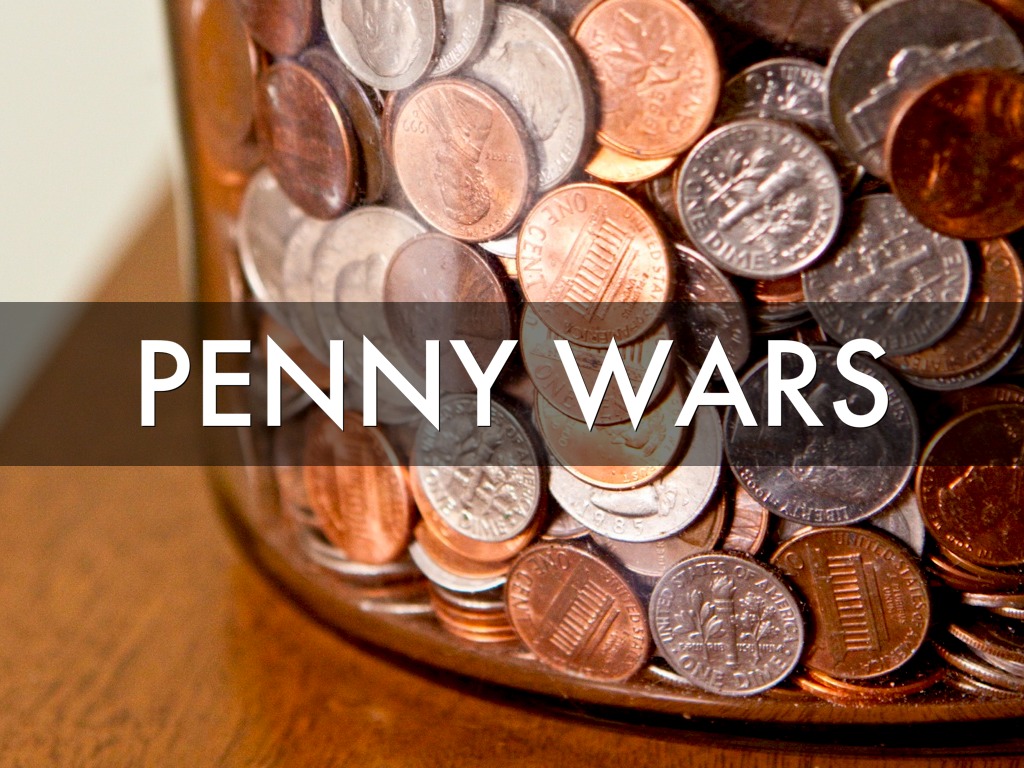 March 11th-April 15th: Penny Wars
Olympians vs Gopher Buddies!
All money is weighed: Any type of coins are accepted
A $5 bill buys you a brick!
All money raised will be donated to a missionary family supported by NGBC.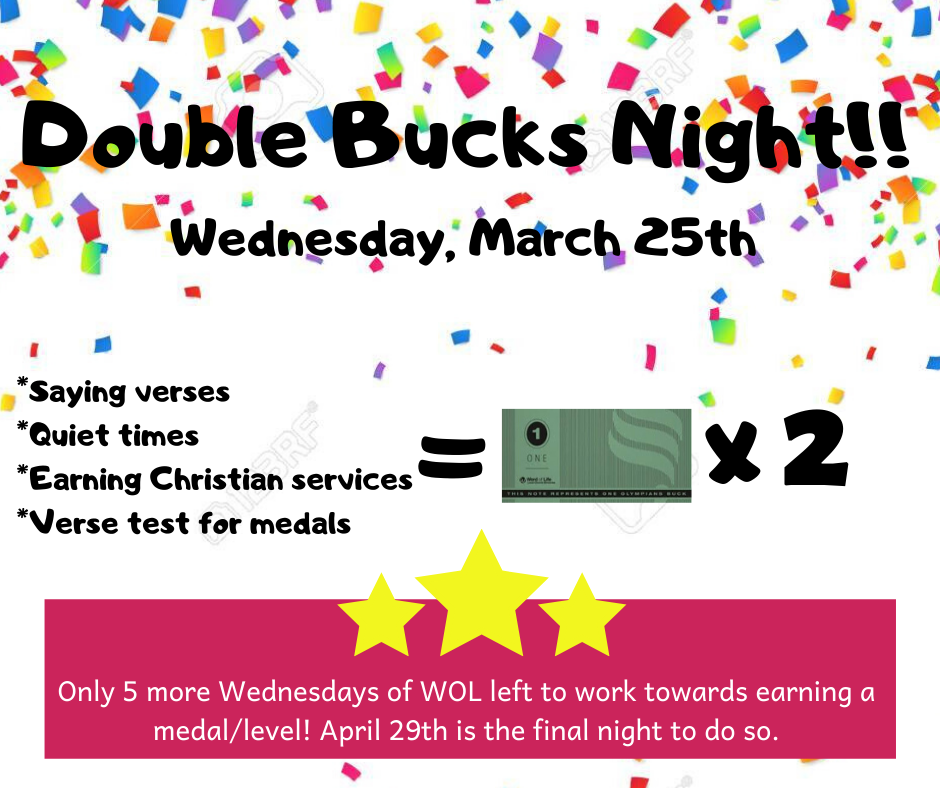 March 25th: Double Bucks Night
Earn double the bucks for saying verses, quiet times, Christian services, and verse tests.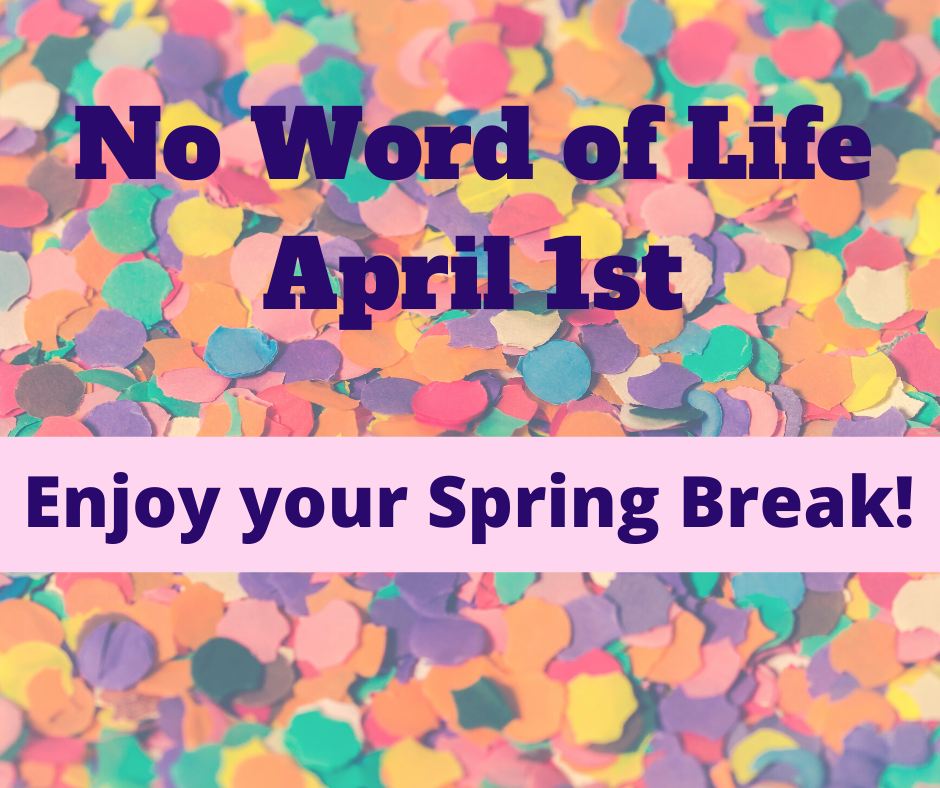 April 1st: Spring Break- No WOL
Below is a list of verses for each group to help you stay on track for March.
(You are still welcome to choose any verse at your own pace)
Gopher Buddies(Prek-K)
1 Chronicles 22:13b
Challengers (1st-2nd)
Romans 5:8
Conquerors (3rd-4th)
Romans 5:8
Matthew 6:14
Champions (5th-6th)
Psalm 119:11
Romans 5:8
Matthew 6:14