January 8th: WOL resumes 6:45-8:15 pm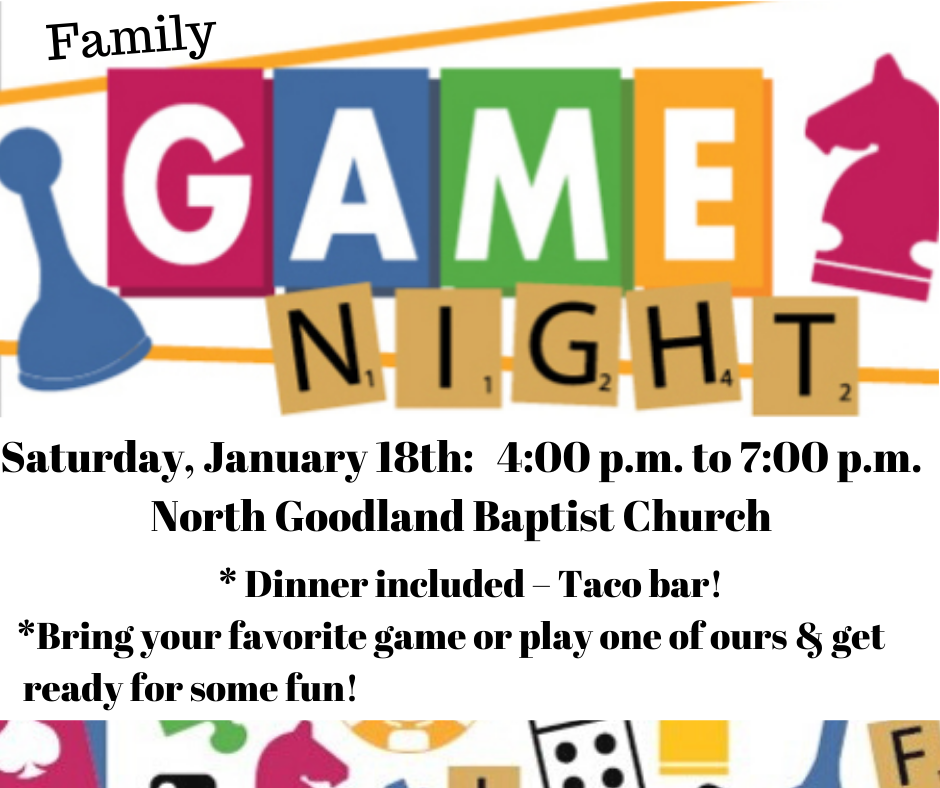 January 18th: Family Game Night
Saturday, 4-7 pm @ NGBC
A fun family event. Bring a game. Bring a friend. Have some tacos!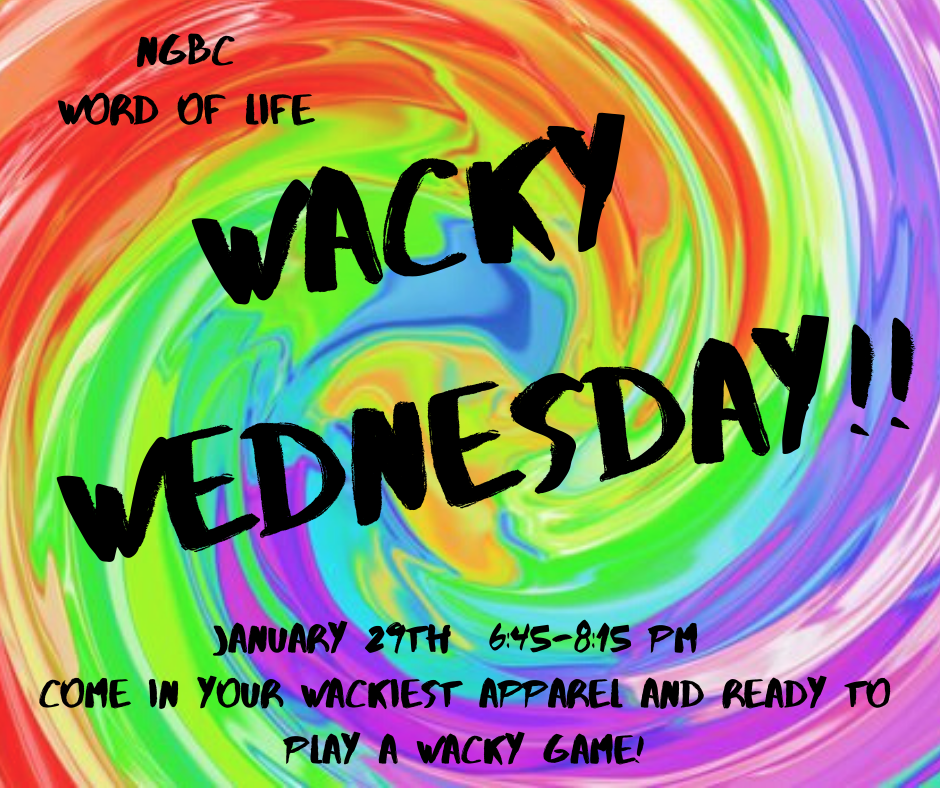 January 29th: Theme Night- Wacky Wednesday
Come dressed in your wackiest apparel and ready to play a wacky game!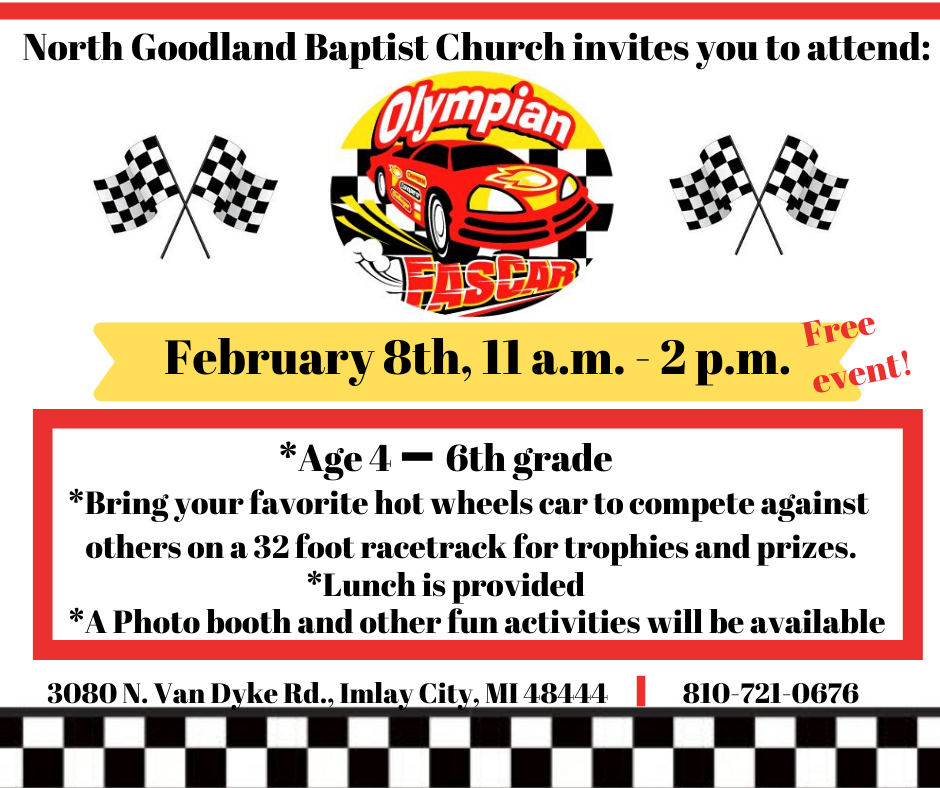 Save the Date for February 8th: FasCar!
Bring your favorite hot wheels car (and lots of friends!) to compete against others on a 32 foot racetrack for trophies and prizes! Lunch is provided.
Below is a list of verses for each group to help you stay on track for January.
(You are still welcome to choose any verse at your own pace)
Gopher Buddies(Prek-K)
Acts 2:47b
Challengers (1st-2nd)
John 14:6
Romans 15:13b
Conquerors (3rd-4th)
John 14:6
Romans 15:13b
Matthew 5:16
Champions (5th-6th)
Psalm 139:2
John 14:6
Romans 15:13b